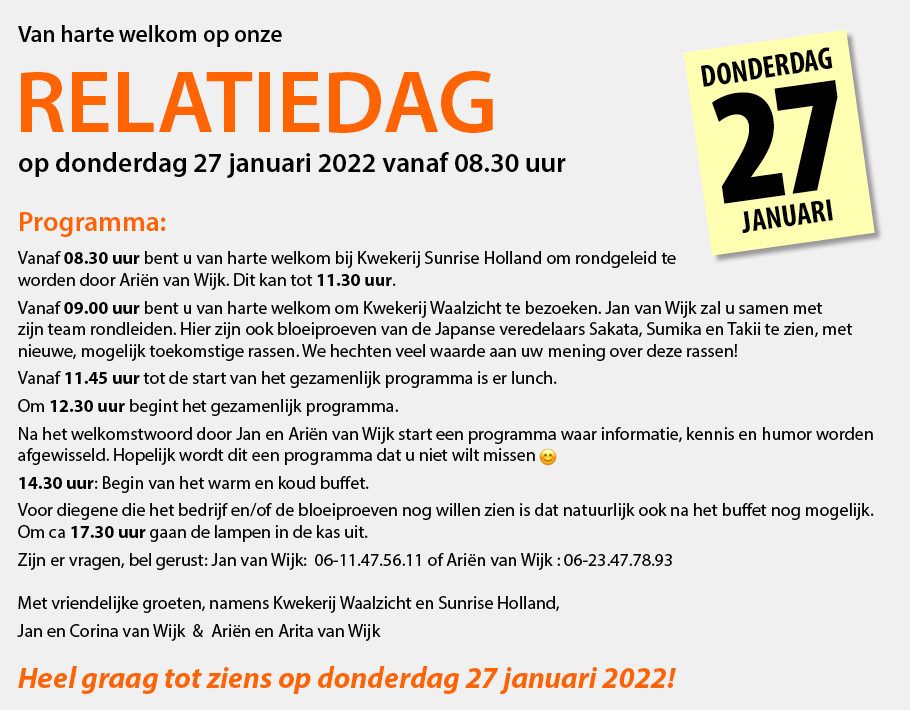 The Lisianthus 'Premium Selection' of Flower Nursery Waalzicht
Jan van Wijk: In the year 1998 I founded Flower Nursery Waalzicht, which was at that time a chrysanthemum nursery. In the early years of the current century we moved several times into other locations and finally in 2013 we built a brand new modern greenhouse with a total industrial surface of 85.000 square metres. In this greenhouse (which is located in the village of Poederoijen) we first started to grow Lisianthus.
Our aim is – and will always be – to grow top quality flowers. After a few years of experience we can conclude that we are quite happy with the results. Our 'Premium Collection' has some distinguishing characteristics which are: heavy stems and many flowers on each stem.
Day in and day out our team (consisting of 40 dedicated employees) is working very hard to supply our Lisianthus 'Premium Collection" flowers at all auctions of Royal Flora Holland and also the auction of Herongen in Germany. Flower Nursery Waalzicht is growing a very broad and colourful assortment of Lisianthus which is of course 'year-round' available.
If you are interested in our flowers, please contact your wholesaler/supplier or contact us personally.